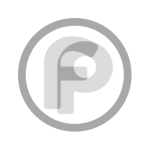 Founded on the Oregon coast by a guy named Ted, this small hand screened wallpaper company flourished in the Age of Aquarius.
Many years later, some young designers seeking striking wallcoverings discovered Ted's greatness- just days before the designs and equipment were to be destroyed. Knowing what had to be done, these young designers headed west to save Ted's legacy…
Flavor Paper produces unique vintage, contemporary and custom hand screened wallcoverings that will add a burst of flavor to any environment. Located in the Cobble Hill section of Brooklyn, our Flavor Lab uses only the highest quality water-based inks and grounds to create premium wallcoverings for retail, home and beyond.